Do your company's devices ensure the necessary efficiency every day?
The digital tools such as tablets and laptops should be easy and efficient to use for you and your colleagues in the office, shop or warehouse. To ensure efficiency, it is crucial that all devices are ready for an entire working day and fully charged and securely stored between use.
We do not only provide storage with charging. We provide security for your company.
We have more than 20 years of experience in developing, designing and producing charging and storage solutions for various industries. Regardless of the electronic devices that you need to charge and store, we can help you and so ensure a productive day. The choice of materials for our NoteCart, NoteCase, NoteLocker, NoteBag and NoteBox are selected for diverse industries through continuous dialogue and collaboration with companies around the world.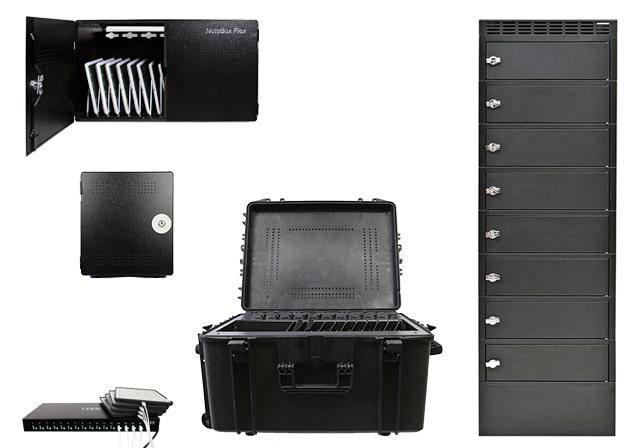 We have sold solutions to companies across Europe. They are not in doubt!
Find a reseller
If you want to know more about your options, then please feel free to contact either one of our resellers or us. You can find our solutions at a wide range of resellers in most of Europe and several places around the world.
4 steps you need to consider before you choose a storage and charging solution for your company's devices
1 Which devices shall I store?
We have solutions for all sizes and types of devices. Is it Chromebooks, iPads, laptops or tablets you need to store securely after work and between use?
2 How many devices shall I store?
Does your company, for example, have 20 Chromebooks and 20 tablets that colleagues do not take home, then you should consider whether they should be stored in the same location or, for instance, in the office, production or shop?
3 Should your devices be charged while in storage?
When your devices are locked away between use and after work, do they need to be quickly charged and ready to use again? You should also consider whether you want your devices charged via USB-A ports, USB-C ports or power panels?
4 Shall your devices be transported?
Depending on how the company's devices are used, you should consider whether your devices are to be transported around the company and, for example, up and down stairs or whether they should be stored in designated offices?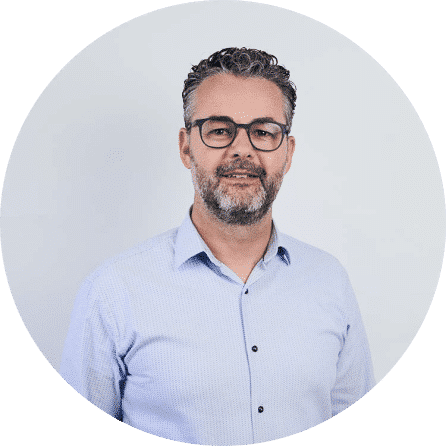 Do you have questions for LEBA
Fill out the form, and we'll get back you you as soon as possible.