Event calendar
LEBA Innovation often participates in trade fairs and various events on the international scene.
We have made an overview for you so that you can see where and when you can see our products and meet us. Finally, you are always welcome to visit us physically or online at our showrooms around the world.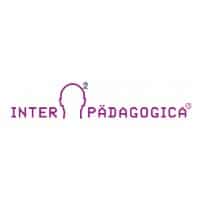 Interpädagogica Wien
Welcome
Interpädagogocia is austria's only trade fair for education and still up to date – although in it's 43th edition. This is how education becomes entertainment!
Education from a to z
Education in all its facets – this is what you can experience in a comprehensible way at the interpädagogica. We offer a full choice of products for teachers and educators.
Roadshow
You can find the interpädagogica, where its audience is: alternating between vienna, linz, graz and salzburg.
Our network
Exhibitors, politics, stakeholders, teachers, educators and many more – personal contact is key for successful networking.
Lecture program = advanced training
For many years the austrian federal ministry of education acknowledges the interpädagogica's lecture program as advanced training for teachers.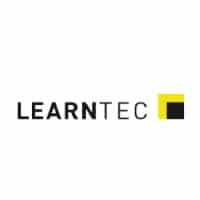 Learntec Karlsruhe
Save the date
Finally, the digital education industry will meet again in person from 31 may to 2 june 2022 at learntec. At europe's largest event for digital education at school, university and work, national and international exhibitors will present the latest technologies for digital learning and working.
The convention offers a glimpse into the future of the digital education market and links this with the range of exhibitors at the trade fair. The focus will be on the personal exchange of expertise between speakers and participants on site as well as among each other and the many spontaneous encounters with their unique networking character.

IT-Forum
13th bechtle it forum thuringia | public clients & medium-sized companies
This year it's time again – live and on site: the bechtle it forum thuringia is now starting its 13th round.
Look forward to an exciting day all about it, with interesting lectures, the most important, well-known manufacturers from the industry, good entertainment and future-oriented discussions with the motto: jump [I]n[t]o the future. On june 29, 2022, the doors and gates of the steigerwald stadium in erfurt will open for you again.
Experience more than 65 brand manufacturers from all conceivable subject areas from hardware to business application solutions to services and operating concepts at thuringia's largest it infrastructure exhibition. From notebooks to fully self-sufficient data centers, you will find all the innovations you can touch, as well as manufacturers' representatives directly in erfurt.
If your questions have not yet been answered conclusively or if you would like to discuss your individual requirements with one of our manufacturer-independent it system engineers, our specialists and business & solution architects will be happy to talk to you personally in the "Meet the experts" area on the bechtle marketplace disposal.
In cooperation with our manufacturer partners, we have again put together an interesting agenda with a total of 40 presentations this year. The bechtle it forum 2022 will be rounded off with an entertaining keynote by peter schlickenrieder. He was born in 1970 and is one of the most successful cross-country skiers in germany. The five-time german champion celebrated three world cup victories and crowned his sporting career in 2002 with the olympic silver medal in the sprint at the olympic winter games in salt lake city. He has been the national coach for german cross-country skiers since 2018 and is therefore responsible for many surprise medals at the last olympic games in beijing. In his lecture "Sport and it are growing together" we will take you on an exciting journey through sports combined with it.
We look forward to being in personal contact with you again. Of course, this means that we pay special attention to your and our health. The top priority for this event is the best possible infection protection concept. In close cooperation with the arena erfurt, we were able to implement a comprehensive concept to protect you and us and to hold this event.
We look forward to you!

Bechtle@school Hannover
We are entering the next round with our "Bechtle@school" series of events and so we warmly welcome you to the beautiful federal state of lower saxony on wednesday, september 21, 2022.
We devote a whole day to the subject of schools, mobility and practical reports – and offer school authorities, headmasters and it managers a neutral platform for expanding the network as well as for information and the exchange of current products.
Integrate the "New media" into your lessons in a vendor-neutral manner in the future and strengthen the media skills of your students.