Are your tablets and laptops ready to be used in lessons – throughout the day?
Today's digital teaching must be easy and straightforward. Tablets, laptops, Chromebooks, iPads or other electronic devices must be fully charged, securely stored and ready for use throughout the day. They need to be quickly and easily moved from one place to another, quickly and securely.
We provide not only charging and storage. We provide security for your school.
We have more than 20 years of experience in developing, designing and producing charging and storage products for the education sector. Regardless of the electronic devices that you need to charge and store, we can help you and so ensure a productive day of teaching. The choice of materials for our NoteCart, NoteCase, NoteLocker, NoteBag and NoteBox are carefully selected for the teaching environment through ongoing collaboration with schools and educational institutions around the world.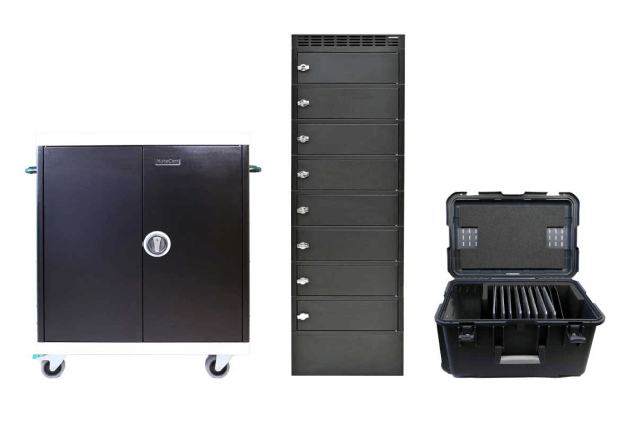 We have sold solutions for schools and educational institutions across Europe. They are not in doubt!
Contact your reseller
If you want a specific offer on a charging and storage solution tailored to your school or institution's needs, then please ask your regular reseller. You can find our solutions at a wide range of resellers in most of Europe and several places around the world.
4 steps you need to consider to find the right charging and storage solution
1 Which devices shall I store?
If it is the school's own laptops, Chromebooks, tablets or iPads that need to be securely stored during a break or after school, then you must first know the size your devices, so they fit properly into our products. It may also be that it is the students' own laptops, tablets or mobile phones that, for example, must be stored during sports.
2 How many devices shall I store?
If your school, for instance, has 50 tablets to use for teaching in the classroom and 20 of them are specially configured with custom software that is used for specific lessons, then you should consider whether all your devices must be stored in one place. It may also be that your school has 32 laptops or Chromebooks that are only used for math lessons and so must be stored in several different rooms.
3 Should the devices be charged during storage?
Do you want your devices charged when they are locked away between use and after school so that they are fully charged for the next day and ready to use? Do you want your devices charged via USB-A, USB-C or regular power panels?
4 Shall the devices be transported and how?
Depending on how your devices are used daily, you should consider whether your devices are transported around the school or even taken out on excursions. Shall your devices be transported up and down stairs during the day?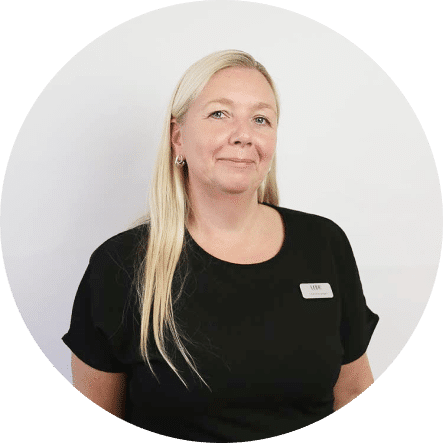 Can we help you too?
We gladly advise you on which storage solution best suits your needs. Please fill out the form and we will get back to you as soon as possible.