Do you need to store your devices in the same room?
NoteBox consists of compact stationary storage and charging lockers for tablets, iPads, Chromebooks, mobiles, and stationary computers. In the different NoteBox products, you have the possibility of storing between 1, 5, 16 or 32 devices.
European design and development

Well-suited to distributed solutions
Robust and tested

Tablets and similar
Safe to use

Charging and synchronisation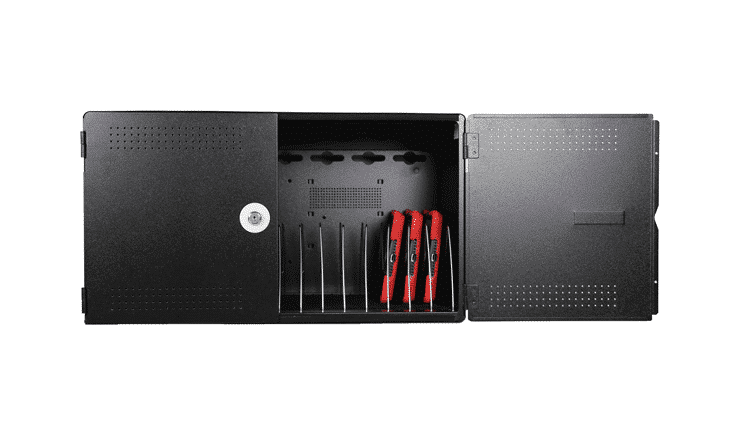 Storagelockers for tablets, iPads, Chromebooks, mobilephones and stationary computers
With the NoteBox series you get robust and flexible lockers for safe storage of your devices, all gathered in one room suited for your needs.
Lock on frontdoor
Products in the NoteBox series are standard issued with a key and lock on the frontdoor, and secures your devices for safe storage. NoteBox 5 and NoteBox 16 can be equipped with other locktypes, such as Ruko mailbox locks.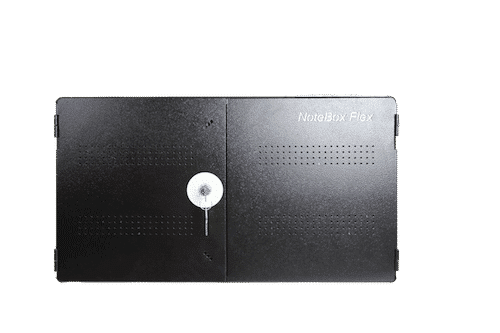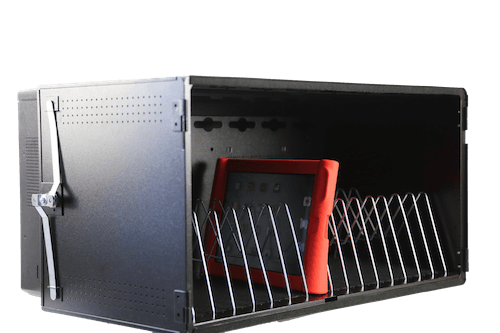 ventilation holes against overheating
NoteBox series has ventilation holes to make sure your devices dont overheat during charging.
Fixed in place in desired room
NoteBox series has holes on the backside which makes it easy to hang on the wall. Depending on your needs, the lockers can be hung up in the classroom, locker room, office and in the store.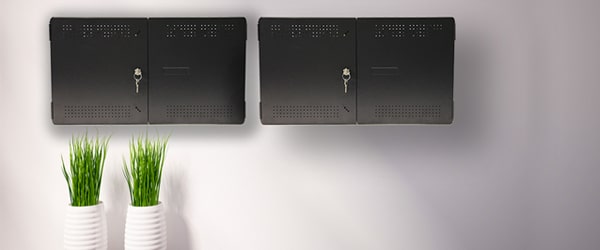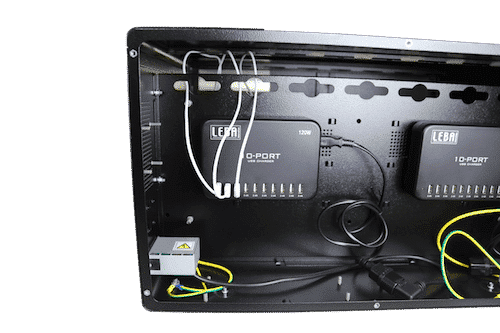 Possibility for charging via power panel, USB A and USB C
There is integrated charging in NoteBox 5 and NoteBox 16, where you decide between power panel, USB A and USB C.
Internal cablemanagement with a securitysystem
NoteBox 5 and NoteBox 16 are equipped with internal cablemanagement with a securitysystem, that secures the cables inside the locker.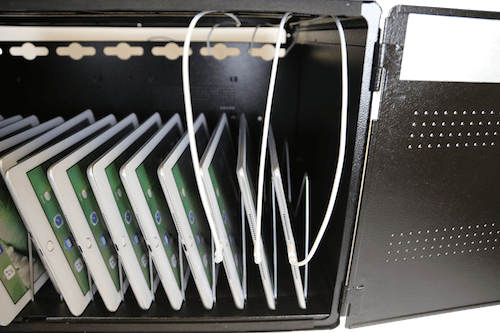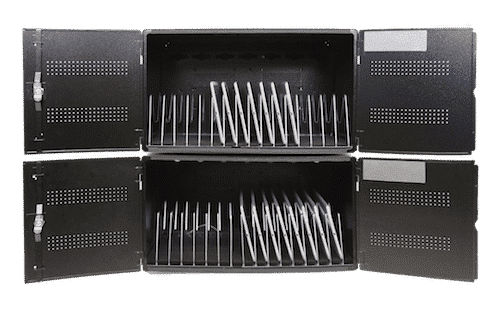 Stacked as required
The storagelockers, NoteBox 5 and NoteBox 16, can be stacked to suit your needs.
Things to consider when choosing a NoteBox
Do you need to synchronise devices?

Will notebox be suspended on the wall or stand on a desk or shelves?
How many devices do you need to store?

How large are the devices you will store?

Only storage?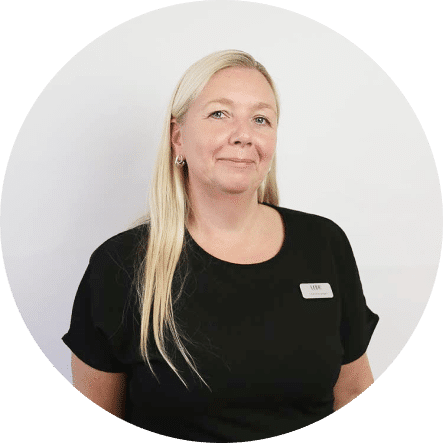 Can we help you too?
We gladly advise you on which storage solution best suits your needs. Please fill out the form and we will get back to you as soon as possible.