Ambitlocker is ready for your lockers
AMBITLOCKER is easily installed on premises where there are many lockers, storage boxes, changing rooms etc. The shackle fits standard padlock handles or it can replace current cylinder-key system.
Ambitlocker is the future
– Achieve significant savings and improved user experience
Easy-to-use padlock. Individual pin code send directly to user. Master pin code for all padlocks. Central administration module communicating directly with padlocks. No need for keys or local support.
Padlocks easily installed on current lockers. Up to 10.000 padlocks per network. Long padlock battery life (5 years). Recycling system secures easy and cost-effective up- and down scaling of lockers.  Padlock and system provided on subscription conditions
Encrypted data on all serves, strong, certified padlock shackle. Overview of all your padlocks on your desktop
Why use Ambitlocker on your lockers?
Significant time savings. No time spend on issuing and managing padlocks, keys or pin codes. User self-onboarding AMBITLOCKER Booking portal.
Cost savings. No cost on replacing keys or cutting padlocks. Lower maintenance cost due to fewer maintenance visits. Users can pay through an integrated payment module when booking a locker.
Complete, overview of locker occupancy. Lockers out-of-order are easily identified, and new pin-code can be pushed securing a higher utilization of lockers.
Improved user-satisfaction. Immediate access to locker via pin-code. No time spend on buying padlocks. No waiting time on emergency opening or maintenance
Ambitlocker specifications
BodyAluminium and fiber-reinforced composite
Padlock weight177g / 6.24oz / .39lbs
CompatibilityMobile-friendly browser-based portal
Shackle7 mm hardened chrome-plated steel shackle
Battery5-year guarantee. Battery type CR 123A

CommunicationLoRa technology

CertificationsCE (EN16864)

Operating temperature41ºf to 122ºf / +5ºc to 50ºc

SecurityEnd-to-end encrypted data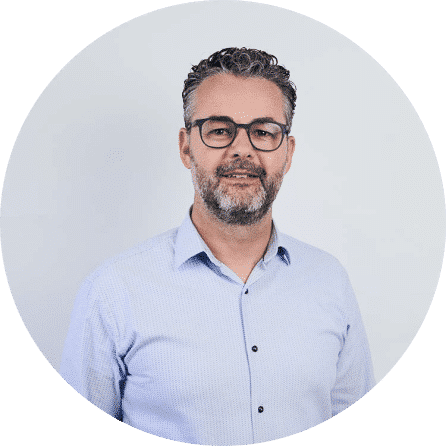 Do you have questions for LEBA
Fill out the form, and we'll get back you you as soon as possible.