A Complete Guide on How to Choose the Right LEBA Product to Your Needs
The digitalization is continuously increasing and electronic devices such as tablets, laptops, Chromebooks, iPads, touch-pad mobile devices etc. are becoming a more integrated part of our daily life. They enable us to get fast access to the internet, which is an endless source for information.
The digitalization helps to facilitate an easy and effective way of learning as well as to improve and optimize processes. To sustain continuous access through to electronic devices, which is a valuable source, it requires a proper storage and charging solution.
6 solutions to uphold the quality of your learning
We at LEBA have developed a range of products with flexible charging and storage solutions – to ensure your digital access to greater knowledge. Our products consist of 6 main categories, each with their own set of distinctive usage advantages. Yet, all except of NoteCharge (charger) can store and charge devices such as Chromebooks, iPads, tablets, smartphones.
However, not all needs are alike. Therefore, in this guide we are going to cover everything for you.
Furthermore, if you have a very specific need that isn't covered by our products yet, it is possible to customize each product according to your unique needs. We can upon request customize any product to support your needs.
1. Moving at scale with NoteCart
Do you need to move many devices to the room next door or a different classroom all at once? Then our NoteCart series might be the ideal solution. Our NoteCart series consists of sturdy mobile storage and charging carts.
Suitable solution for heavy loads
Each model is designed to withstand physical extremities that might occur in classrooms now and then. The carts are provided with 4 high quality castors that enable the wagons to move easily around, despite being heavily loaded.
Depending on your need and type of unit, the carts can store and charge between 12, 16, 24, 30, 32, 36, 40 or 64 devices at time. As such the NoteCart is a suitable choice if you need to move devices at scale between rooms on the same floor.
Quick NoteCart summary:
Portable safe storage
Perfect for moving many devices at once across rooms
Suitable for even floor levels
Inludes charging and storage and you can choose whether the charging should be via normal power panels or via USB-A or USB-C ports
Supports 12-64 devices depending on model and device (12, 16, 24, 30, 32 & 36). The biggest models (40 & 64) only support tablets
Suitable for laptops, Chromebooks, tablets, and iPads
2. NoteLocker: Secure Stationary Storage
Are you in need of solid safety storage? If moveability is not a concern of yours, then our NoteLockers is the right solution for you. Our NoteLocker series consists of durable stationary charging and storage lockers.
Minimalism with emphasis on safety
Our NoteLockers have a minimalistic design and an emphasis on durability and safety. The lockers provide smooth looking convenience to the room they are placed in. Depending on your needs and preference, the lockers come with 8, 10 or 12 separate rooms. Each room is equipped with 2 power outlets for charging the devices in storage. However, we also offer solutions that contains of 1 power outlet and 2 x USB-A ports or 1 power outlet and 2 x USB-C ports.
The NoteLocker is a perfect addition to your classrooms, common rooms, and areas, where both pupils, teachers and other can access their devices easily. Moreover, it is a suitable option if you need a safe stationary storage that blends perfectly in with the environment.
Quick NoteLocker summary:
Stationary safe storage
Includes charging and storage
Have 8-12 rooms depending on model
Include 2 or 3 outlets in each room depending on the model and you can choose whether it should be normal power panels or a combination of normal power panels and USB-A or USB-C panels
Suitable for laptops, Chromebooks, tablets, smartphones, and iPads
The lockers can be equipped with different lock types such as Grip for padlock, key lock, manual code lock, and electronic code lock.
3. NoteBag for you on the run
Are you looking for a very mobile and flexible storage and charging solution? Then our NoteBag is the choice for you. Our NoteBag series consists of smaller transportable bags which are perfectly suited for iPads, Chromebooks, or tablets. and which also offers charging possibilities.
Efficient mobility
The bags come in a small and a large size, where both bags can store and charge 5 tablets/iPads/ Chromebooks/ Laptops at a time. NoteBag comes with an adjustable shoulder strap that makes it a great solution if you need to move devices around or bring them to a field trip. If needed the bags can be equipped with an add-on of USB-A or USB-C charging outlets that enables charging of devices.
Quick NoteBag summary:
Portable bag
Perfect for field trips and outdoor
Includes storage (and some product variations USB-A or USB-C charging as well
Small bag storages 5 tablets/iPads
Large bag storages 5 Chromebooks/laptops
4. NoteCase: Portable safety
If you are on the run but at the same time need comfort and high safety, then our NoteCase is the perfect solution for you. The series consist of portable cases which are equipped with high quality castors and telescopic handles.
Secure mobility
The NoteCase share some similarities with our NoteBag- series, however, a fundamental distinction is the aspect of safety. It is designed to be a highly secure and ultra-portable solution that is suited for transporting devices across buildings, floors, and locations.
The NoteCases come with the ability to storage and charge up 10, 12, 15, 16 and 20 Tablets, Laptops or Chromebooks depending on your need. If your need is flexible mobility and safety, then the NoteCase is what you need. While the NoteCase can store and charge devices, it is also capable of synchronizing them.
Quick NoteCase summary:
High safety storage
Perfect for moving many devices at once
Suitable for transport across buildings, floors etc.
Can be equipped with USB-A or USB-C charge
Synchronization can be integrated in most of the models.
Supports 10 to 20 tablets in our standard models
5. NoteBox: Space efficient storage
Are you looking for a space saving storage that charges your devices at the same time? Our NoteBox series is an excellent solution when storing and charging devices while at the same time saving up space is your need. The series consists of compact stationary lockers which are suited to store and charge tablets, iPads, Chromebooks, smartphones, and stationary computers.
Spacious flexibility and functionality
Our NoteBoxes are robust storage lockers that can charge at the same time and which you can be positioned on the floor, a table or mounted on the wall. The boxes come with possibility of storing between 1, 5, 16 or 32 devices. The boxes are adjustable and can support USB-A, USB-C, and power panel charging.
This series is suitable if you want the same safety standard as the NoteLocker, while save up space in your classroom.
Quick NoteBox summary:
Space saving stationary storage
High durability
NoteBox gaming suitable storage solution for desktop computers
Can be mounted on the wall
You can choose between power panels, USB-A or USB-C ports in the NoteBox 5 and 16 models
Includes charging and storage
Supports 1-32 devices depending on model and device type
Supports tablets, iPads, Chromebooks, smartphones, and stationary computers.
6. NoteCharge for Simultaneous intelligence
If you need a portable charging at scale, then our NoteCharge is the perfect solution. This product series consists of a wide range of charging and synchronization solutions for a multitude of devices.
Charging unlike before
The chargers support tablets, iPads, Chromebooks, laptops, and smartphones. What is special about the NoteCharge is that it has a built-in safety measurement that protects devices from overheating. It is also possible to get NoteCases with specific chargers that have synchronization options.
The NoteCharge comes with USB-A, USB-C charging and a power panel with power connector. The chargers can be integrated in our NoteCart, NoteCase, NoteBox and NoteBag series. Therefore, our NoteCharges are very efficient if you need a highly flexible charging solution with many options.
Quick NoteBox summary:
Efficient multiple charging options
Synchronization option on some models, while our other models have overheating protection
Built-in cooling safety
Built-in LED lighting to keep track on charging levels
Supports tablets, iPads, Chromebooks, laptops, and smartphones
Can be integrated in NoteCart, NoteCase, NoteBox and NoteBag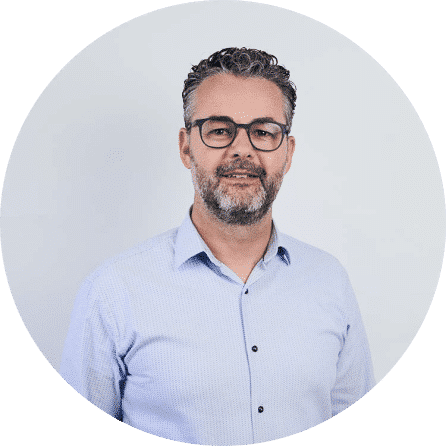 Do you have questions for LEBA
Fill out the form, and we'll get back to you as soon as possible.